Deep Cleaning
Refinishing
Polishing
Honing
Sealing/Stain Protection
Re-grouting
Lippage Removal (Flattening)
Repairs
Color Sealing Grout Lines
Antique Surfaces Process

Travertine naturally has holes that run throughout the stone, and that's why it comes in what is known as "unfilled" and "filled." With unfilled travertine, the holes remain exposed for a rustic, earthy finish. With filled travertine, the holes are filled in, giving the stone a smooth finish.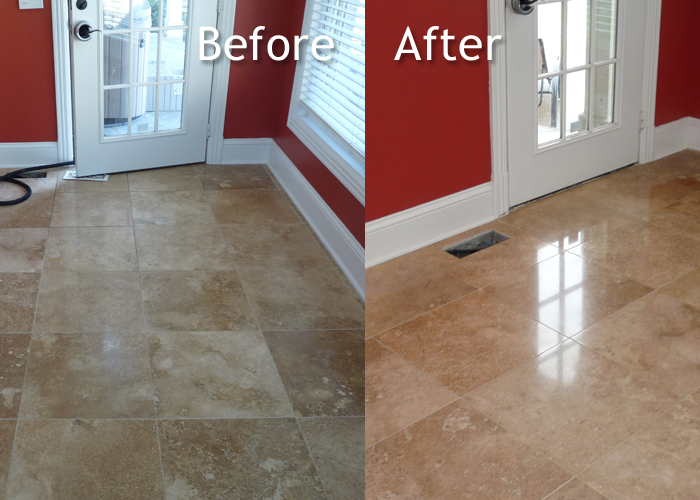 AZ Stone Restoration can fill holes in travertine, a process called "travertine floating," to give unfilled travertine a smooth appearance or to repair filled travertine with holes that have become exposed. We use tinted filler and then blend the repair site with the surrounding area, honing and polishing it to match the finish on the rest of your travertine.
TRAVERTINE REFINISHING AND SEALING
Travertine comes in a honed (matte finish) and a polished finish. These finishes need to be cared for and will from time to time need honing to remove scratches and etching or it will need to be re-polished and sealed. AZ Stone Restoration provides services that will keep your travertine looking like new. We can clean, hone or polish and seal your travertine and give it a custom finish.
We provide expert interior and exterior travertine services, for all kinds of properties, from homes, apartments, and condos to offices and other commercial properties, warehouses, retail stores, restaurants, hotels, and more. Whether you need minor services like having your travertine cleaned and sealed or major services like a complete travertine repair and restoration, we provide a full range of travertine care and maintenance services.
TRAVERTINE GRINDING, HONING, AND POLISHING
Grinding, honing, and polishing are the main processes we use to achieve the look you want for your travertine. From leveling uneven tiles, to erasing wear patterns, scratches, etches, and spots, to creating a smooth or glossy finish, our grinding, honing, and polishing processes can resolve a host of problems and give your travertine the perfect finish.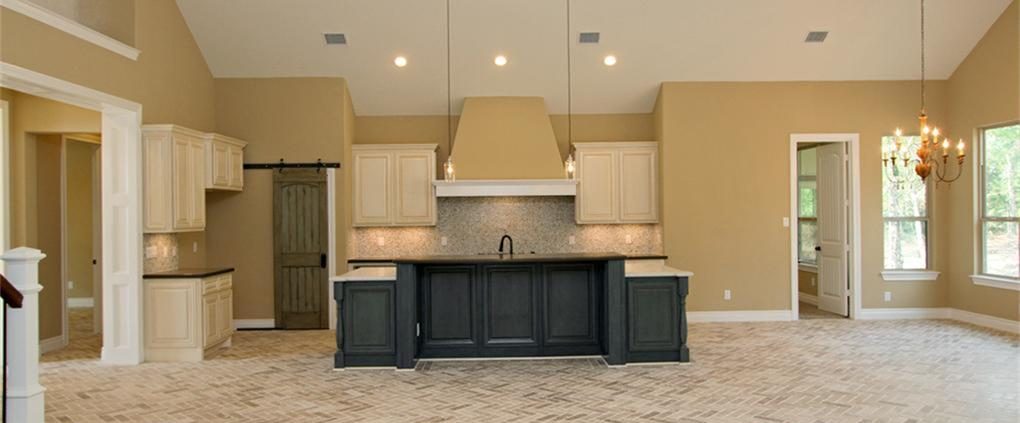 DEEP CLEANING TRAVERTINE
We use non-acidic, highly-effective cleaning solutions to completely sanitize your travertine, removing deeply imbedded soiling, stripping away years of buildup of unsightly topical treatments, removing soap film in showers, getting rid of soot on fireplaces, and resolving a host of travertine cleaning problems
Once your travertine floors, showers, tub surrounds, walls, and other travertine surfaces are restored, we highly recommend you have us seal your travertine to enhance its stain resistance.
If your travertine is already stained or discolored, the original finish of your travertine can most likely be restored. We have extensive experience with various poulticing methods and have great success in removing almost any stain.
TRAVERTINE REPAIRS AND TILE REPLACEMENT
Do you have chipped travertine tiles? Are there cracks in your travertine floor? Before you replace your travertine, consider having Az Stone Restoration provide expert travertine repair services. Az Stone Restoration can fix travertine cracks and chips, blending the repair site with the surrounding area, and honing and polishing it to match the finish on the rest of your travertine floor, counter-top or other travertine surface.
Stoneshine craftsman can, in many cases, remove broken tiles without damaging neighboring tiles, reinstall the new tile, level the installed tile with the surrounding are, and then match the finish as closely as possible.
COLOR ENHANCING TRAVERTINE
For certain types of travertine, our skilled technicians can apply an enhancing sealer to intensify the color and enrich its natural beauty.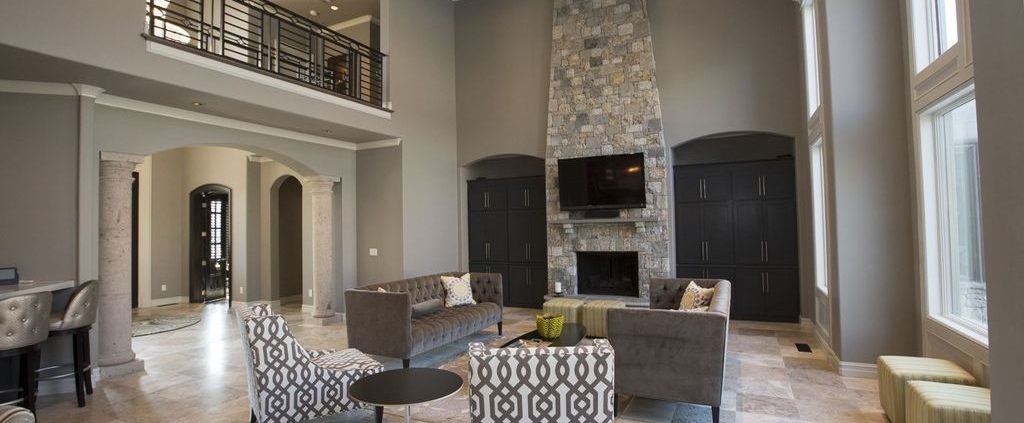 MAINTAINING TRAVERTINE
Regular cleaning and janitorial services are valuable for simple, day-to-day care of travertine floors. But over time, their processes leave floors with grout lines that just won't come clean, shiny scratches, and increasingly obvious traffic patterns. As these problems develop, you become more and more dissatisfied with the appearance of the floors until it's time for another round of professional restoration. With our regularly scheduled maintenance program, your floors can look great all the time, without the need for periodic restoration.
We specialize in providing our customers with a quality cleaning experience.
AZ Stone Restoration only uses odorless eco-friendly products that are of highest quality available to clean and seal natural stone, tile and grout.
Stone Repair & Restoration
AZ Stone Restoration provides expert stone repair and restoration services. Our primary goal is to protect your investment. This includes the stone we restore as well as secondary surfaces that surround your stone countertops and floors..
Whether you prefer polished or honed natural stone, we can achieve the finish you are looking for. Your preference for a shiny, matte, or honed finish will be reflected in our work. Every project is customized to your specifications.