EXPERT FLAGSTONE SERVICES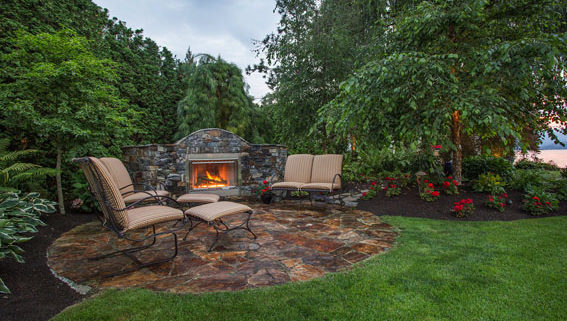 Whether used for a garden path or a back patio, flagstone lends a natural look to outdoor spaces. Looks aside, flagstone endures all sorts of climate conditions, though it may get a little warm underfoot during the sunny seasons. For the most part, flagstone offers a low-maintenance option for outdoor spaces — with just a little regular care and cleaning, outdoor flagstones can last for centuries.
All flagstone is subject to water stains, particularly in areas where the water supply is alkaline or contains minerals. Stains are unavoidable in outdoor living spaces devoted to cooking and dining. For this reason, all new flagstone paving should be sealed upon completion.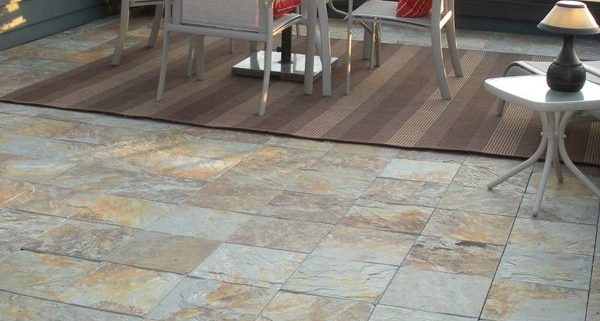 AZ Stone Restoration offers professional natural stone services to address the unique challenges associated with cleaning, sealing or maintaining Flagstone. We are experts at caring for natural stone and Flagstone is one of our specialties. We have had phenomenal results with delivering the quality care that this natural stone requires.
EXPERT FLAGSTONE SERVICES


We have the industry expertise to ensure exceptional results.
GET FREE A QUOTE TODAY
Call Us (480)500-8130
We specialize in providing our customers with a quality cleaning experience.
AZ Stone Restoration only uses odorless eco-friendly products that are of highest quality available to clean and seal natural stone, tile and grout.
Stone Repair & Restoration
AZ Stone Restoration provides expert stone repair and restoration services. Our primary goal is to protect your investment. This includes the stone we restore as well as secondary surfaces that surround your stone countertops and floors.
Whether you prefer polished or honed natural stone, we can achieve the finish you are looking for. Your preference for a shiny, matte, or honed finish will be reflected in our work. Every project is customized to your specifications.